partners & sponsoren
Op deze pagina vindt u de partners & sponsoren zonder wie het feestelijke én sportieve lustrumjaar niet mogelijk zou zijn. Middels de samenwerkingen met deze bedrijven tillen we het lustrum naar een hoger niveau.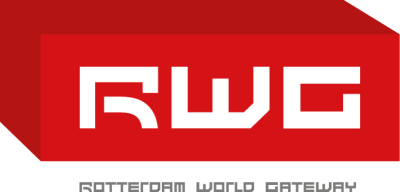 Rotterdam World Gateway
RWG is 's werelds meest moderne en innovatieve container terminal. Naast de zo efficiënt mogelijk op- en overslag van containers is RWG maatschappelijk betrokken door te investeren in de samenwerking met organisaties die zich inzetten voor het goede doel en/of de ontwikkeling van mensen.

Cowater International
Founded in 1985, Cowater International is a leading global development organization headquartered in Ottawa (Canada) and with corporate hubs in Brussels (Belgium), London (UK) and Montreal (Canada). We are committed to building a better tomorrow for the people we serve. We partner with governments, businesses, local communities, and civil society to design and deliver impactful projects that have lasting economic, social and environmental benefits. We prioritize investments in human capital to fully unlock the potential of economies and societies to achieve resilient and sustainable growth. Our commitment to supporting better opportunities for young people around the world translates into a wide range of interventions that aim to improve educational, health and employment outcomes. We are honored to support partnerships that empower young people to work together towards building healthier and more prosperous communities.
Uw naam ook hier?
Neem contact op met ons via [email protected] om de mogelijkheden te bespreken.